Attractions Book Sports Fundraiser
Contains $4,010 in savings!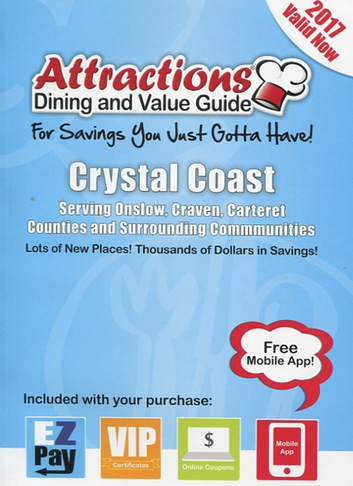 Book includes Onslow, Carteret, and Craven counties.

The Attractions Dining and Value Guide is an incredible value. Each book features hundreds of your favorite places and thousands of dollars in savings. Plus, we have included the menu from each merchant features so that you may find places that appeal to you most.


---